I believe in thoroughness and sincerity which builds trust.
The real estate market is a vibrant and dynamic environment. It is not just the buildings themselves or land – these are more to us than just objects. A sense of security, home and a good investment is what we search for. Rich experience in the real estate market is an important asset in providing real estate services. I am here to help you.
I will help you with sale or rent.

Flats and houses

Land

Non-residential premises
The whole process begins with a tour. At this stage I examine in detail the condition of the property, assess the surroundings and the overall situation. On this basis, I will take the most important step – I will set its price.
We want to sell the property as quickly and conveniently as possible, so we need a quality presentation. I always work with a professional photographer who takes care of quality photos. I advertise the property on all available real estate portals where the property is highlighted and easily visible to potential buyers.
We have a potential buyer. All necessary formal and legal acts are provided in cooperation with the  notary's office, where complete documentation is signed. I will take care of all necessary tasks regarding the land registry. Just a one more step …
The contractual documentation and the land registry are dealt with. The last stage is the actual handing over of the property, where I will be happy to help you with registering your name at the utility provider's office. We're at the end. Thank you for cooperation.
P.Eng Peter Danko, Bratislava
Mr. Hruška arranged eight apartment rental contracts for our family. All to our satisfaction. Selection of tenants was always precise and during rental period, there has never been any problems with payments, damages or with any inappropriate usage of apartments.
Michaela P.
Mr. Hruška helped us with a sale of a raised ground-floor apartment on one of frequent streets in Bratislava, so the sale was not easy. We undertook approximately 20 tours together. All of them were organised on-time and clients were informed about all details regarding the apartment. Mr. Hruška is very proactive, reliable, communicative, well informed about market situation and experienced in process of sales and purchases of real estates. We are glad we hired him and that we were eventually able to sell the apartment.
I am Lukáš Hruška and I have experience.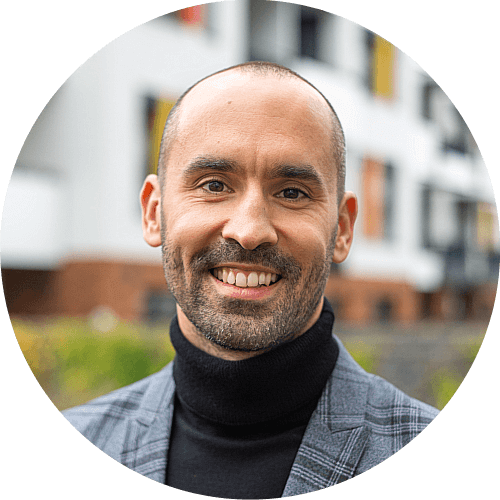 Bio
I have more than 10 years of experience in real estate under my belt. Since 2011 I am a certified real estate agent according to the European standard ISO 17024. For the past 9 years I have worked at the prestigious Bratislava branch of the real estate agency within the international real estate network. Gradually, I became a member of the top real estate brokers club in this organization. Personal growth is very important to me, so in 2018 I decided to go my own way and provide full service in buying and selling real estate all by myself. I use all my experience in every new project I come across.
Get in touch, I will advise you.